---
Opening Night Gala Auction Premium Painting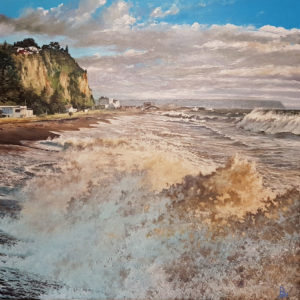 New for 2019 is the live auction of a premium painting by a Harcourts auctioneer during the Opening Night Gala. This exciting part of the night will give the audience the opportunity to secure a distinctive work of art for their collection.
Auction Piece – "Sink or swim, I'm diving in!" by Bari Duncan
Born and still residing in Hawke's Bay, Bari Duncan is one of New Zealand's top seascape artists having 30 years painting experience. In past years Bari has had many successful exhibitions and commissioned works worldwide.
She has been profiled in numerous national and international art magazines and remains passionate about her work. She is totally self-taught and says she continues to improve with each painting and is on a constant learning journey with a long and exciting road ahead.
---
Buy Tickets