We are pleased to hold this event over a 10-day period to allow greater exposure of our talented artists and for the public to enjoy this broad spectrum of art. It is a major event on the Hawke's Bay cultural calendar.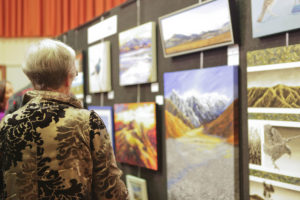 Held annually since 1982, most recently in the Pan Pac Foyer of the Napier Municipal Theatre, Harcourts Art-X is the community fundraising event of The Rotary Club of Greenmeadows. To date nearly $900,000 has been raised and gifted back to the Hawke's Bay community. This year's event which is the 38th annual will be held from June 21 – 30 featuring over 60 artists and 180 pieces from across New Zealand.
We take pride in the fact that Harcourt's Art-X has helped launch the career of many emerging artists. For many years we have invited at least 3 artists from the Eastern Institute of Technology's Faculty of Art and Design to exhibit.